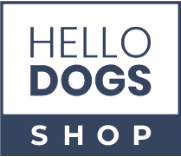 Case study
In 8 months, sales rise by 233%. Obtaining a 4% conversion rate.
Typically, the first step in increasing sales is to contact a marketing firm. This occurs frequently enough, yet you may be familiar with (or perhaps the hero of) instances in which tasks outsourced to such a company failed to produce results.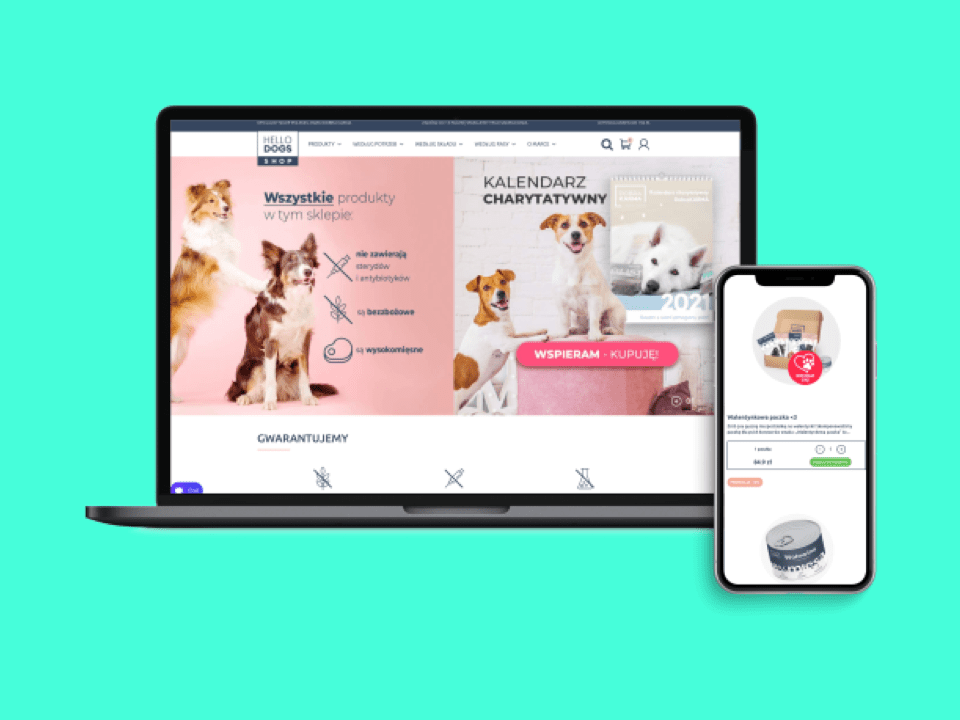 This issue was brought to our attention by hellodogs.pl, a firm that manufactures and sells premium dog food. The brand name "Dobra Karma" speaks for itself.
The owners have set themselves the objective of reaching pet owners. The efforts were to be concentrated on the store, which benefited from traffic from numerous promotion channels, as it was one of the stronger activities.
We were aware that the agency was responsible for the traffic, but it was not providing any benefits. To condense the situation, visits without conversion = no pet food sales.
Aim
What was our mission?
Determine the reasons for the low conversion rate and provide a remedy.
Methods
What strategies have we selected?
User research

IDI tests

Google Analytics quantitative analysis

Following actions: UX/UI Website Design and A/B Tests
Hypothesis
Hypothesis and research
When the number of consumers increased, it was apparent that the store had reached a stage of rapid expansion, but the technical solutions and usability did not match the pace of this growth.
Given this immense potential, we were required to deliver solutions to major issues from the outset, maximising the effectiveness and profitability of paid advertising efforts.
As is typical for websites with poor conversion, the page's readability and consistency, and hence reception, were difficult. Similar evaluations were conducted by users in following investigations. It was discovered that the primary reaction of dog owners to online information is a reluctance to change the dog's diet due to a bad website message that fails to convey the benefits of such treatment.
We were aware that the products were of superior quality and that their high prices were reasonable. However, it was not immediately apparent to the carers. Primarily due to the fact that the brand was new, it was not linked with the promised high level, hence the price list did not entice or even deter prospective purchasers. There were also technical concerns, such as navigational challenges and poor product presentation on subpages.
Changes
Concept of alterations
The duration of the optimisation was anticipated to be one year:
Redesign of essential shopping path elements

Implementation of a new method for displaying product attributes

Redesign of information architecture

Application of promotional mechanisms and basket recovery techniques

Permanent CRO and commercial discussions, including tight collaboration with a positioner and a performance marketing specialist.
Eight months of revenue growth of 233%
Achieving a 4% conversion
Enhancing visual quality
Creating shopping personas
Enhancing the customer journey
Even if marketing operations are conducted correctly, there is no assurance of success. If the website or online store is improperly constructed, it will be prohibited. Therefore, it is essential to focus on the final user experience via research and optimization. Ultimately, only the symbiotic relationship between the marketing agency and the UX / CRO firm guarantees the organisation profits and benefits.
The process of online conversion optimization should be divided into three phases:
actions that enhance traffic

data analysis

usability analysis.
The shortcut is designed to increase traffic, and the majority of agencies choose to implement it. However, it may not always be effective to rely just on a single stage. When it does not work, a UX / CRO agency is required.
We have something more for you
Check out our other case studies