Case study
Perform digitisation for a public body
The project comprised the creation of a system that integrated cloud storage, mobile, and RFID technologies.

Combining technology and user experience (UX) design provided a difficulty during the digitisation of social welfare systems.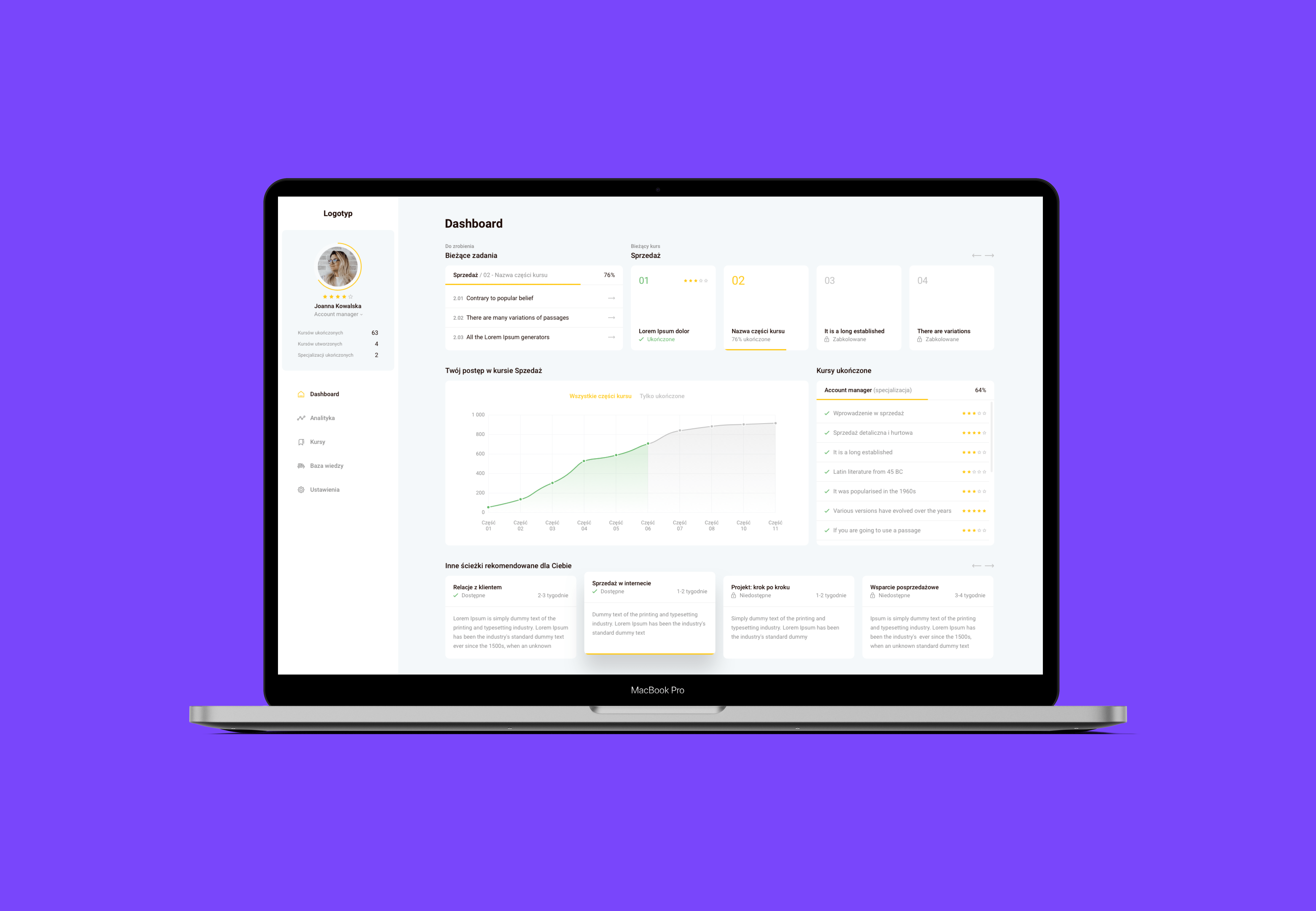 The phase of identifying and defining design problems was founded on an understanding of the operating principles of current processes and the specificities of the work of social welfare centres.
Through collaboration with an analyst team and workshops with end users, we were able to comprehend business realities and build standardisation processes and work optimization.
The project comprised three applications geared toward distinct demographics.
Aim
What was our objective?
A significant governmental institution's client procedures will be digitised through the establishment of a three-application, unified IT system.
Project
How did we manage it?
Step 1
Business analysis and process mapping
Step 2
Analytical and user experience (UX) workshops with end users
Step 5
Create WCAG 2.1-compliant interfaces
Methods
The project's scope
Over 567 app mockups

Over 820 hours of design work

Utilize the Scrum technique in a multidisciplinary group

Creating interfaces compliant with WCAG 2.1

Constant assistance from the business analysis team and programmers
Tasks
Process digitisation
Together with the business analysis team, we faced the challenge of moving offline activities to the digital environment.
The primary design challenge was to incorporate routine work habits, simplifications, and exceptions into the digital environment.
The developed solutions have to meet the stringent accessibility standards for those with disabilities (WCAG).
The developed solutions were validated and evaluated for usefulness.
Group criteria
Inclusion of digital content
A portion of the comprehensive system was allocated to individuals who were at danger of digital exclusion. Working on their behalf and developing solutions required special consideration.
We educated ourselves about the target audience's expertise of the interface and IT concepts through workshops with them.
We have something more for you
Check out our other case studies